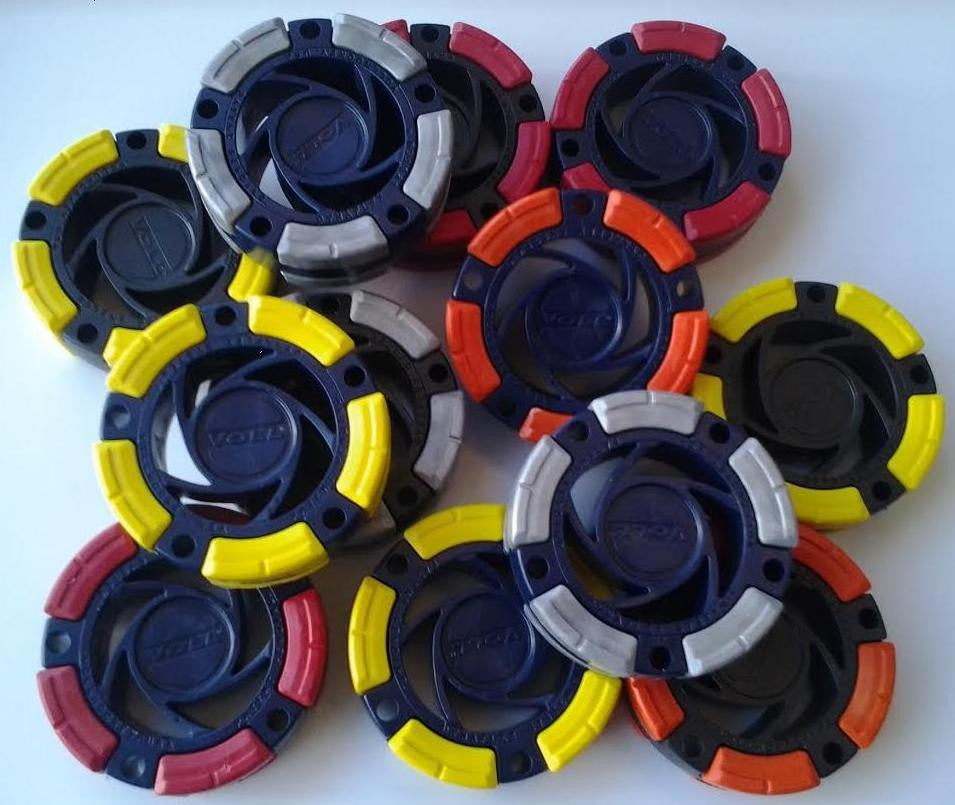 DFX™ Inline Hockey - Roller Hockey Pucks (12-Pack)
Please note: We accept most Major Credit Cards and also PayPal. 
Favorite go to puck for training, stick handling, and street hockey
This puck is the best gliding and safest to play with in the house and avoiding crippling injuries due to its design. This is the puck I have all my players and sons use to get them to get in more stick handling time and game play. Well done!
They work amazing
I play hockey with a group and we don't have a fancy play to play, these pucks work perfect on any surface and they aren't super heavy. We can use them anytime and they simulate on ice puck movement. Best roller pucks on the market.